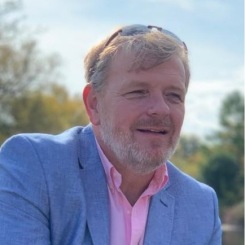 Séamus Smyth
BSc (Dist.) MBA PG DipSurv DMS C.BuildE FRICS FCIOB FCABE
Chartered Building Surveyor, Chartered Building Engineer, Chartered Building Consultant & RICS Registered Valuer.
Tel: 07743 569 000
Email: s.smyth@smythandassociates.co.uk
About Smyth & Associates
Smyth and Associates provides Building Surveying, Architecture, Party Wall Award Services, Project Management, Expert Witness Reports, CDM Co-ordination, Cost Advice, and many other professional services.
Smyth and Associates is driven by Seamus Smyth who is a highly skilled and very experienced consummate professional. Seamus Smyth is a Chartered Building Surveyor (FRICS), Chartered Building Engineer (FCABE), Chartered Building Consultant (FCIOB) and an RICS Registered Valuer.
He has attained the highest professional accolade from his chosen professions in that he has been granted Fellowship of all three professional institutions to which he is a member. A rare achievement by any standard and a reflection of his commitment and ability within his field.
He obtained his first degree at Liverpool John Moores University where he was conferred an Award for obtaining the highest final results for any degree student. He gained a BSc with Distinction in Construction Management (BSc [Dist]). He then went on to gain a Post Graduate Diploma in Building Surveying from the University of Reading passing with Merits (PG Dip Surv) in all subjects.
Seamus furthered his studies again with a Post Graduate Diploma in Management Studies (PG DMS) and then on to study a Master in Business Administration again passing with Merits in all subjects (MBA) both at the University of Central Lancashire.
His latest studies include obtaining a National Certificate in Construction Health and Safety with Distinction NEBOSH which has assisted Seamus considerably when acting as CDM Co-ordinator and when carry out on site supervision.
Seamus has over 35 years of experience in the property industry, spanning virtually every aspect of the property sector. Seamus has lead successful teams of architects, quantity surveyors, building surveyors, architectural technologists project managers and CDM Co-ordinators providing clients with excellent services for many decades.
Call Us On:
Liverpool Office: 0151 245 0157
Manchester Office: 0161 341 0624
Preston Office: 01704 565 327
Email: info@smythandassociates.co.uk
Quick Contact: