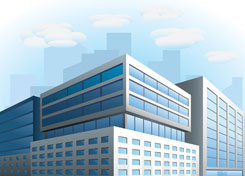 Party Wall Awards
The need for Party Wall Notices came about as a result of the extension of the original London Party Wall Act to the rest of the country. The more recent 1996 Party Wall etc. Act now applies to the entire country. If a property owner is altering their property and either proposing to cut into or use a party wall to support a structure or build adjacent or near to an existing property, then they are likely to be required by Law to serve Notice under the Party Wall Act.
Smyth and Associates are experienced Party Wall Surveyors acting for either Building Owner, Adjoining Owner or as Agreed Surveyor under the provisions of the Party Wall etc. Act 1996.
We can advise you on whether the Party Wall Act applies to the proposed works on the property, issue the necessary Notices and agree the Party Wall Award with the other side's surveyor, detailing the agreed provisions if a dispute has occurred under the meaning of the Act. This is a legal document with the weight of law and requires careful and accurate compilation and correct publication under the provisions of the Act.
It is often a requirement for a Schedule of Condition Report to be undertaken to the affected parts of the adjoining owners property. This provides a useful record of the condition of the property before commencement of the works.
Call Us On:
Liverpool Office: 0151 245 0157
Manchester Office: 0161 341 0624
Preston Office: 01704 565 327
Email: info@smythandassociates.co.uk
Quick Contact: